Swarovski –Timeless elegance, stylish radiance
Whether you are looking for a glimmery gift idea for a loved one or would like to treat yourself to something that sparkles, here you will find a large selection of Swarovski jewelry and famous Swiss watches.
Our multilingual international sales team will be happy to advise you and are looking forward to your visit.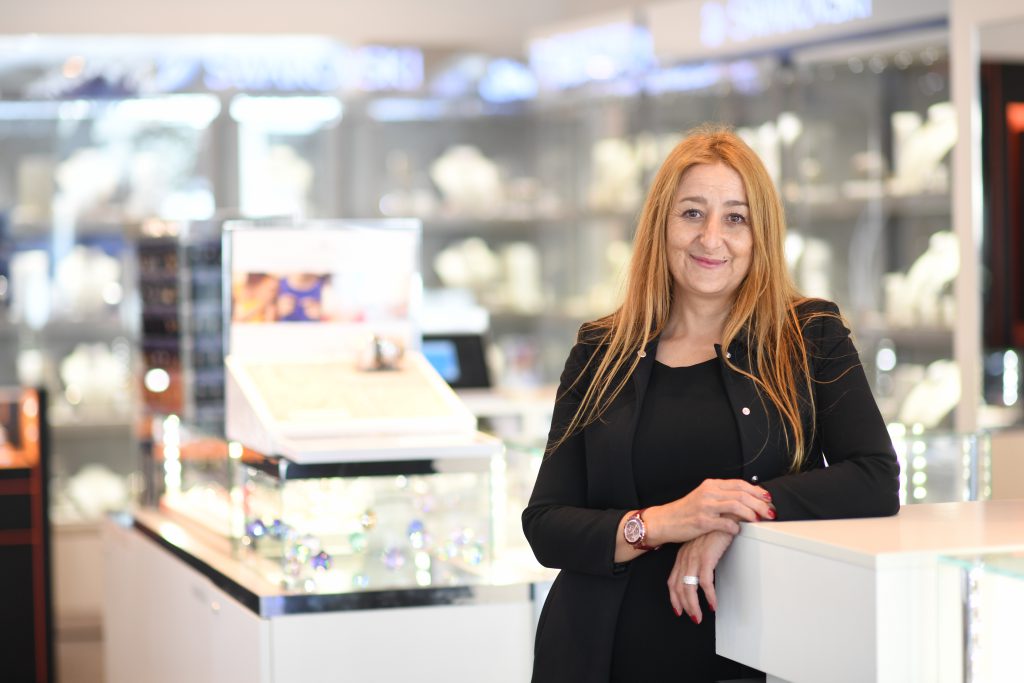 Personalities are not shaped by beautiful poems or speeches, but by work and personal performance. A journey is much more pleasant when you have people by your side. Together we bring the sparkle into your everyday life.
Beatriz Dapena
– BOUTIQUE MANAGER